Street Markets in Istanbul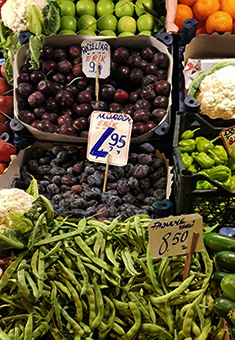 Although Istanbul is a huge city with modern shopping centers and supermarkets, traditional street markets have not changed. People are attracted partly by cheap prices and also by a range of goods which even the big shopping malls can not beat, plus there is a lively atmosphere that you can not find anywhere else.
You will be surprised to see how many street markets you could find in Istanbul. At each day of the week there is a big street market somewhere in Istanbul.

The biggest and most well-known street market is the "Sali Pazar" on Tuesday in Kadikoy at the Asian site of Istanbul. On Wednesday there is a market at Fatih and Yesilkoy, on Thursday in Akatlar, on Friday in Findikzade, on Saturday in Bakirkoy... Also there are some small street markets during the week in different districts all over the city.
Turks sell almost anything money can buy in those markets. You can find: clothes for men, women, children and babies; kitchen items like tablecloth, dishes, forks and knives; house decorations items like rugs, kilims, beautiful glass or ceramic plates, pillows and copper items; food beverage like white cheese, yogurt, olives, olive oil, fruits, vegetables and plants; textile of all kinds to make curtains, clothes or sheets; shoes and leather purses for all tastes; spices of all kind; and the list go on ...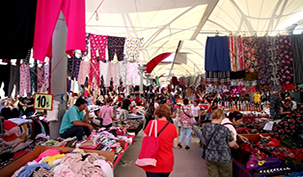 Street markets are always very full. So if you want to see one go very early in the morning to avoid crowds. Street markets are very interesting places to visit because you have the opportunity to see a typical Turkish place and understand a little bit of the Turkish culture.


Next visit of our virtual tour through Istanbul:
Archeological Museum













CONTACT









Copyright 2023