The Bosphorus
The Bosphorus is a geological strait separating the European and the Asian parts of Istanbul. It is a difficult body of water to navigate due to its treacherous currents and great twists and turns, it is 31 km. long and its most narrow part it is only 700 meters. The Bosphorus connects the Marmara Sea at the south to the black sea Black Sea in the north.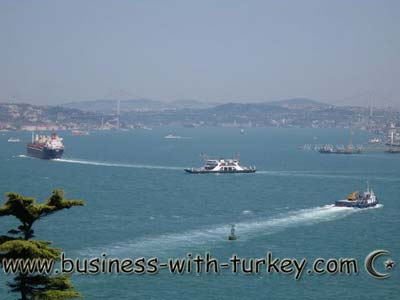 Along the entire course of the Bosphorus you can see Tea Garden and Cafes, restaurants, old wooden houses (Yalis - see figure below), The Maiden's Tower, Mosques, Palaces, the Rumeli Hisar and Anadolu Hisar Fortress (build by the Turks in the 14th and 15th centuries) and also the Bosphorus University (Turkey's most important institute of higher education, where all the classes are conducted in English).
Politically, this strait is very important because it is the sea connection between the old Soviet Union countries and the rest of the world. The Straits experience hundreds of international transport vessels daily as well as Turkish state-owned ferries that transport people to and from both sides of the Bosphorus daily.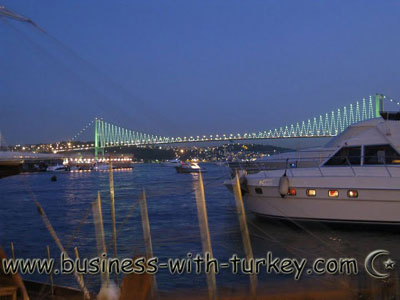 You can take a boat trip up the Bosphorus to the mouth of the Black Sea, you can also take a small boat trip to the second Bosphorus Bridge so that you can enjoy the wonderful scenery of a city filled with history.


Next visit of our virtual tour through Istanbul:
Rumeli Hisar Fortress