Chora - Kariye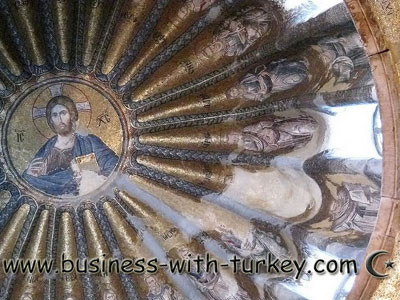 The Holy Church was built in 413 AD and is located just inside the Theodosian walls of the old Constantinople, not very far from the Saint Sophia Church.
Inside you can see beautiful mosaics representing events in the lives of Jesus and the Virgin Mary. The frescos relate to death and resurrection.
The church was renovated and rebuilt at the end of the 11th century, new mosaics were added in 1320.
The church was turned into a mosque after the conquest of Constantinople by the Turks and was at that time called Kariye.
In 1934 the founder of the Turkish republic, Mustafa Kemal Ataturk established that the monument would be a museum and that there would be no services inside it. Neither Christians nor Muslims could celebrate prayers within San Salvador in Chora / Kariye.
Between 1948 and 1959, the decoration was carefully restored under the care of the Byzantine Society of the Americas.
So from 1934 to mid-2020 it was neither a church nor a mosque, but a museum. During all these years we could appreciate the beautiful mosaics and Byzantine frescoes.
In mid-2020 the Turkish government decreed that the Chora museum would be converted into a mosque and today there are religious islamic celebrations inside the monument. Entrance fees are not charged, everyone has to remove their shoes when entering and women must cover their heads with a handkerchief.
Unfortunately, one cannot appreciate the beautiful Byzantine mosaics and frescoes because when they were converted they were covered, since Muslims are not idolaters (they do not accept images inside mosques).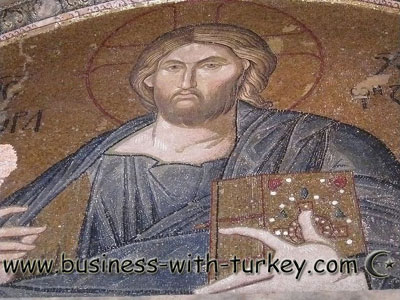 Next visit of our virtual tour through Istanbul:
Blue Mosque