Galata Tower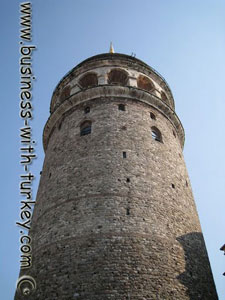 The galata tower was built around 528 A.C. It was called "Great Bastion" by the Byzantine and "Christ Tower" by the Genoese. Today what you are able to see is a construction done by the Genoese who settled in Istanbul between the 14th and 15th century. The tower burned down and was repaired during the Ottoman empire.
The galata is 66 meters high and it has been scene of interesting events. During the time of Sultan Murat IV, Hezarfen Ahmet Celebi, who is known to have made several attempts to fly to Okmeydani with wings attached at his arms, tried on one occasion to fly from galata tower. He succeeded and the winds of Bosphorus Strait flew all the way to another district of Istanbul called Uskudar.
In this same period people tied a rope on one of the supports at the top of the tower and descended the tower, then they used to climb back up to the tower on the same rope. This eventually become a sort of competition.
The tower was used as a prison in time of Sultan Suleyman and later became dormitories of the ottoman military band.
In 2021 the tower was renovated and opened as a museum. You can go up to the top and have a wonderful view of the Old Constantinopla, Bosphorus Strait and Golden Horn.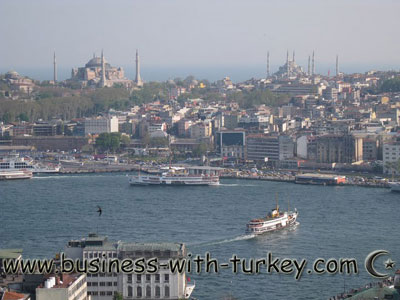 Next visit of our virtual tour through Istanbul:
Ciragan Palace