Ciragan Palace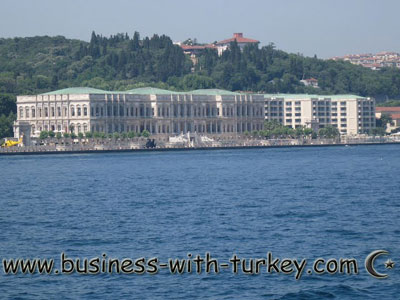 The Ciragan Palace is located on the west, European shore of the Bosphorus and was built by Sultan Abdulaziz.
Although he did not use this palace, it served as a jail for his successor Sultan Murat V. who mentally incapable of governing and was removed from power after ruling for only one year.
The palace also served for Deputies and Senators as the Parliament building in 1909 but was destroyed by a suspicious fire in 1910.
The palace has now been rebuilt and there is a five star hotel (Hotel Kempinski), immediately in front of it. Ciragan Palace has some very exclusive restaurants and shops, with very expensive rates.
The hotel receives distinguished guests from all over the world. It has a luxurious service and the added luster of having one of the most beautiful palaces of Istanbul as an immediate neighbor.


Next stop of our virtual tour through Istanbul:
Kucuksu Palace