Kariye or Holy Church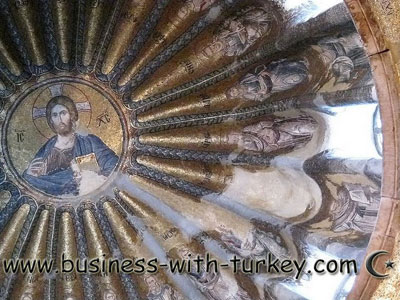 The Holy Church was built in 413 AD and is located just inside the Theodosian walls of the old Constantinople, not very far from the Saint Sophia Church.
Inside you can see beautiful mosaics representing events in the lives of Jesus and the Virgin Mary. The frescos relate to death and resurrection.

The church was renovated and rebuilt at the end of the 11th century, new mosaics were added in 1320.
And finally between 1948 and 1959 the frescos were carefully renovated by the American Byzantine Society.
The church was turned into a mosque after the conquest of Constantinople by the Turks and was at that time called Kariye.
Today the church is a museum, no religious services take place.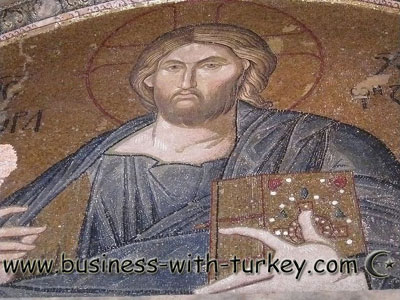 Next visit of our virtual tour through Istanbul:
Blue Mosque