The City Walls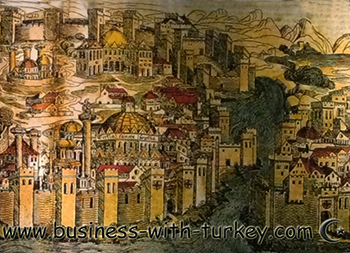 First built by Constantine the Great in the 4th century, the walls surrounded the city on all sides, had a series of towers and moats, protected the city from sea and land attacks, and is considered one of the greatest strongholds of the Christian era.

With numerous additions and modifications during its history, it was the most complex and elaborate fortification system from antiquity ever built.

The walls protected Constantinople in several battles, but it was surpassed when the 21-year-old sultan, called Mehmet the conqueror, conquered Constantinople in 1453.

Part of the walls have been renovated and today you can appreciate several points of its 21 kilometers of extension that once protected the city against its enemies.

If you are interested in visiting the walls, I suggest you visit the 1453 Panorama Museum.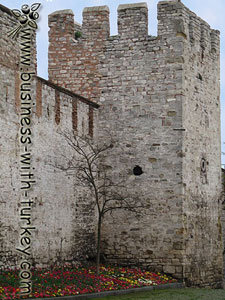 Next visit of our virtual tour through Istanbul:
1453 Panorama Museum